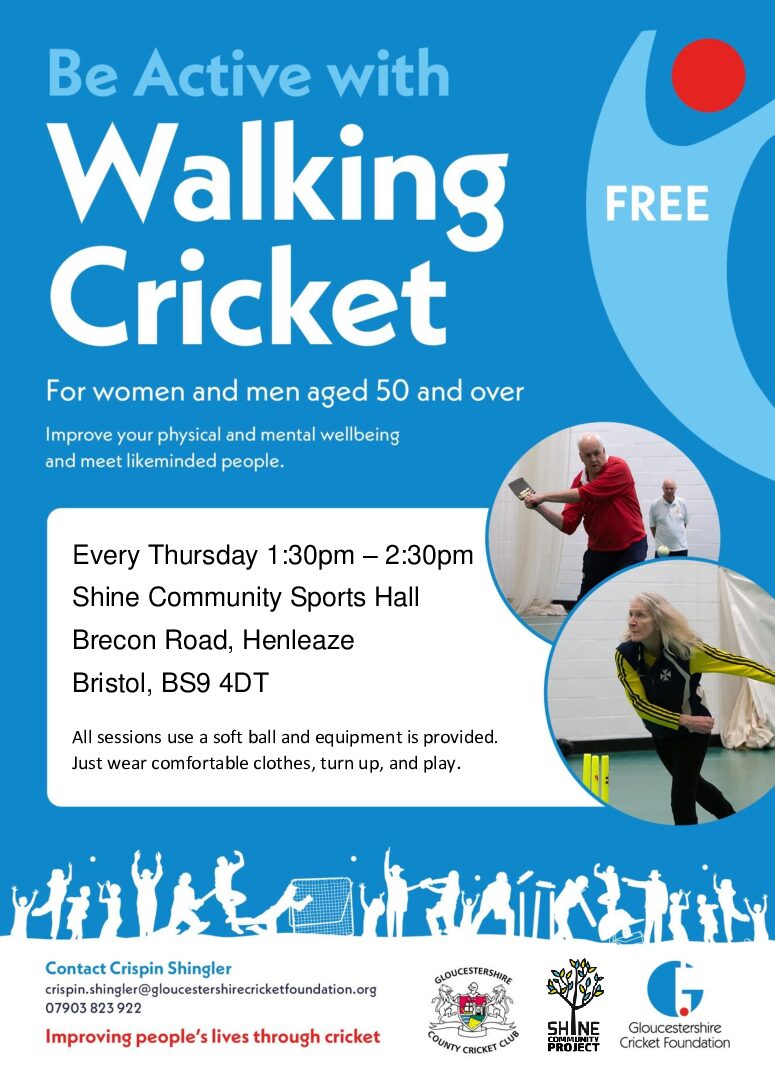 Walking cricket is a slower paced, low impact version of cricket for men and women aged 50 and over and is the perfect way to remain involved with the game and meet new people, all whilst staying active and improving mental wellbeing. The game has been adapted from various formats of cricket to offer a more gentle game with less impact, which can be played by both women and men, whether they have played cricket before or not. It can be played as leisurely or as competitively as desired and still holds the same challenges a regular game of cricket has, but with less demands. For example, players can bowl the ball underarm instead of overarm should they prefer.
The game is highly inclusive where everyone is involved with batting, bowling and fielding. Batters bat in pairs for an agreed amount of overs or balls and can score by 'walking' between the wickets and hitting the ball in certain areas. Should the batter get out, they lose 5 runs and remain batting instead of being out and not getting to bat for the remainder of the session. This usually means players get more than one chance to bowl and by constantly rotating the field, players field in every position.
Walking cricket uses a softball, plastic bats and plastic stumps, resulting in no injuries from missing the ball and bats being less heavy to pick up, eliminating the requirement for protective equipment. Sessions are played indoors, usually last an hour and are free. Equipment is provided, and people just need to turn up in comfortable clothing with a bottle of water, and play.