Walk & Talk Group for unpaid carers in Clifton Downs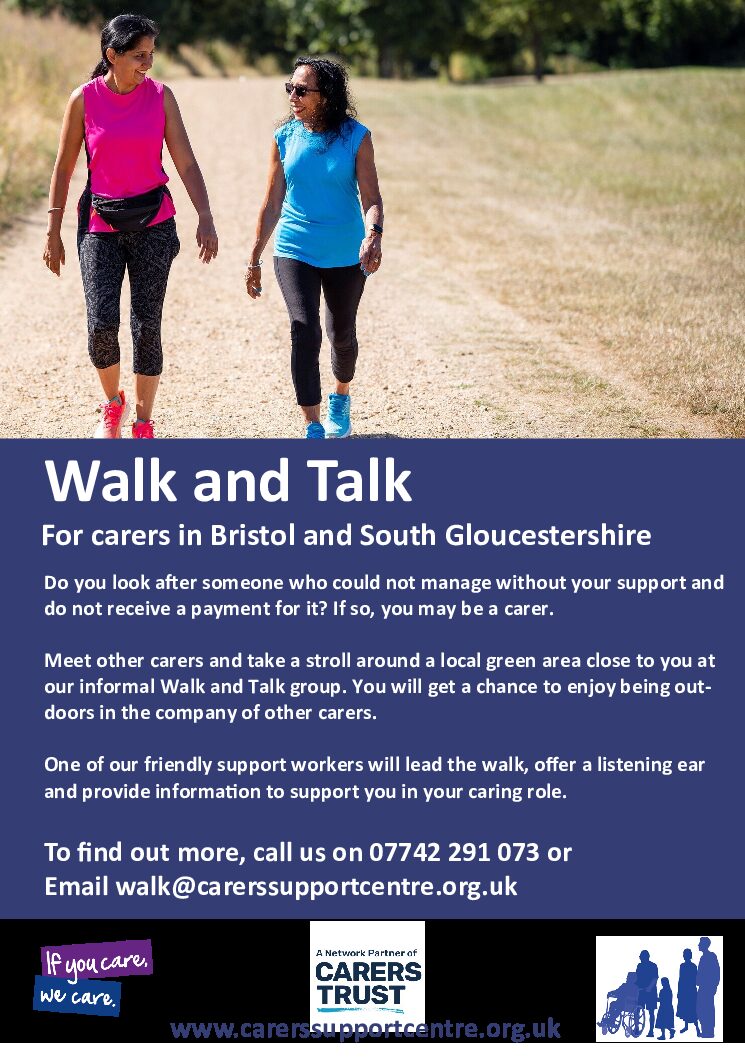 Do you look after someone who could not manage without your support and do not receive a payment for it? If so, you may be a carer.
Meet other carers and take a stroll around a local green area at our informal walk and talk group. You will get a chance to enjoy being outdoors in the company of other carers. One of our friendly support workers will lead the walk, offer a listening ear and provide information to support you in your caring role.
To find out more, call us on 07742 291 073 or email us on walk@carerssupportcentre.org.uk