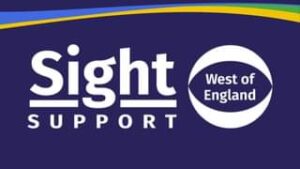 This Sight Loss Advice Hub will run from 2 pm to 4 pm and a Sight Loss Advisor will be on hand to offer support to people who are blind or partially sighted. At the session, you will receive information and advice on how to live with sight loss, remain independent and get the most out of life. There will be resources and equipment to help with daily living tasks on display. Additionally, technology support will be available.
The drop-in session will also have a social group running at the same time, so you can pop by, get information on anything sight loss related, obtain help with using your technology and have a cuppa and chat with others who are living with sight loss.
This Community Hub is available on a drop in or appointment basis.  Please call Sight Support West of England on 0117 3224885 or email us at info@sightsupportwest.org.uk if you would like to make an appointment.