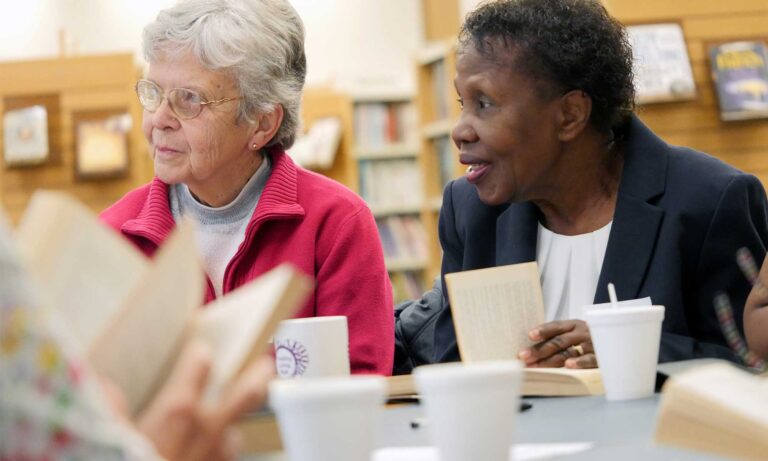 Shared Reading groups bring people together through great literature to talk, laugh and share.
The group is led by a Reader Leader who chooses what we will read and helps everyone get the most out of it.
Just drop in and enjoy listening to a story or poem – no pressure to talk or read.
A great way to meet people, share experiences and feel connected.
This group meets in the Canopy, or on the Veranda at the wonderful Redcatch Community Garden. Arrive a few minutes early to get a coffee or tea at the cafe and relax with your drink while we read, listen and chat.
Fridays 12.00-1.30pm
As well as this group we also have groups in other venues and online. See other Link Age listings and our website for details.