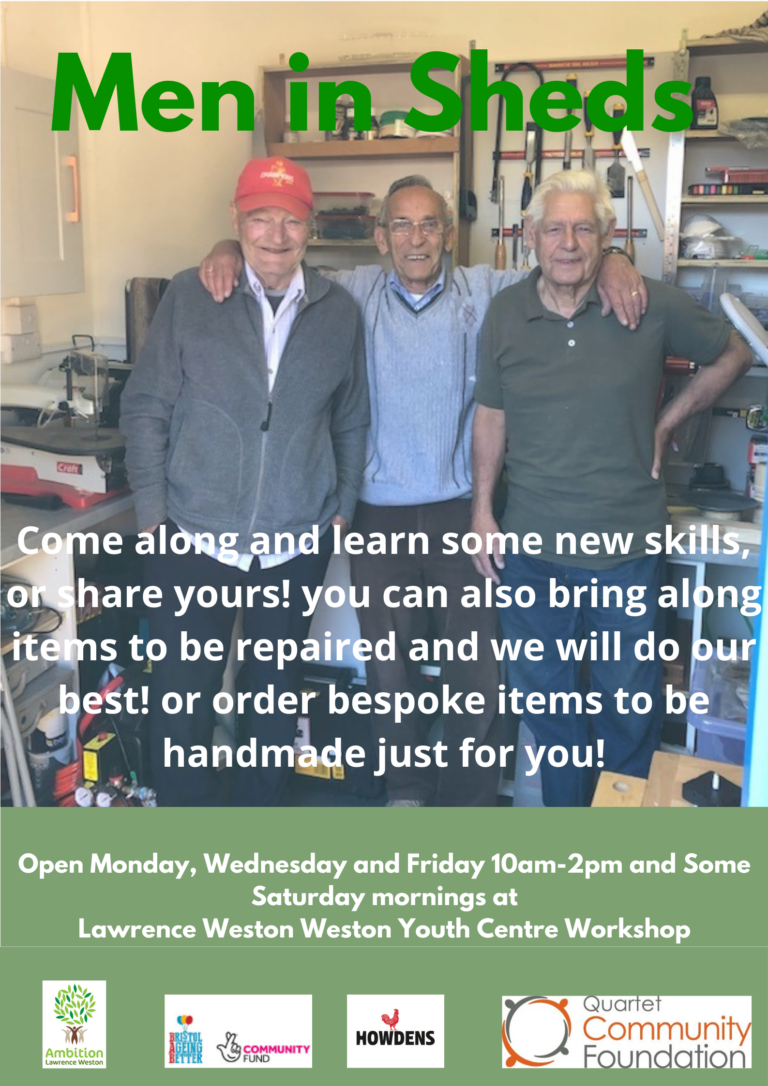 Men's Sheds are community spaces for men to connect, converse and create. The activities are often similar to those of garden sheds, but for groups of men to enjoy together. They help reduce loneliness and isolation, but most importantly, they're fun.
Come along to 'Ambition Men in Sheds' in Lawrence Weston and learn some new skills or share yours!
Open Monday, Wednesday and Friday 10am – 2pm and some Saturday mornings.