Matinee Mingle – Girl From The North Country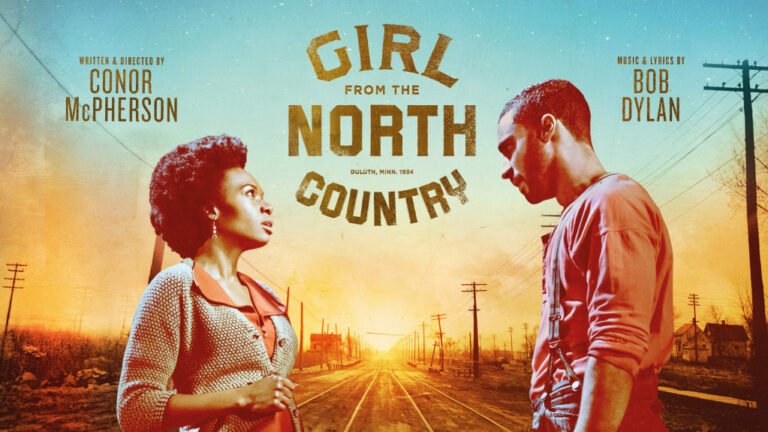 Matinee Mingle; buy a ticket, have a chat, see a show!
Matinee Mingle is a social cafe for local people, aged 60 and over, who would normally visit the theatre alone, to meet like-minded people before a show. The Mingles take place in the Piano Bar next door to the Hippodrome for one hour before selected shows, and participants are offered complementary refreshments and a chat. Tickets for selected shows are advertised as Matinee Mingles and are offered at a discounted price to Minglers (Senior Midweek Discount). We hope that participants will make new friends and see future shows together. 
Matinee Mingle is delivered by the Bristol Hippodrome, Age UK Bristol and supported by National Friendly. 
Please contact Rowan (see contact details below) for the price of the show and to book your ticket. This will ensure you are sitting with other Matinee Minglers.
Celebrated playwright Conor McPherson (The Weir, The Seafarer) boldly reimagines the legendary songs of Bob Dylan, like you've never heard them before, in Girl From The North Country. A heart-breaking and universal story about family and love, hailed by the Observer as the 'NO.1 THEATRE SHOW OF THE YEAR'.
It's 1934 in the heartland of America and we meet a group of wayward souls who cross paths in a time-weathered guesthouse. Standing at a turning point in their lives, they realize nothing is what it seems. But as they search for a future, and hide from the past, they find themselves facing unspoken truths about the present.