Masjid Adult Care & Support Sessions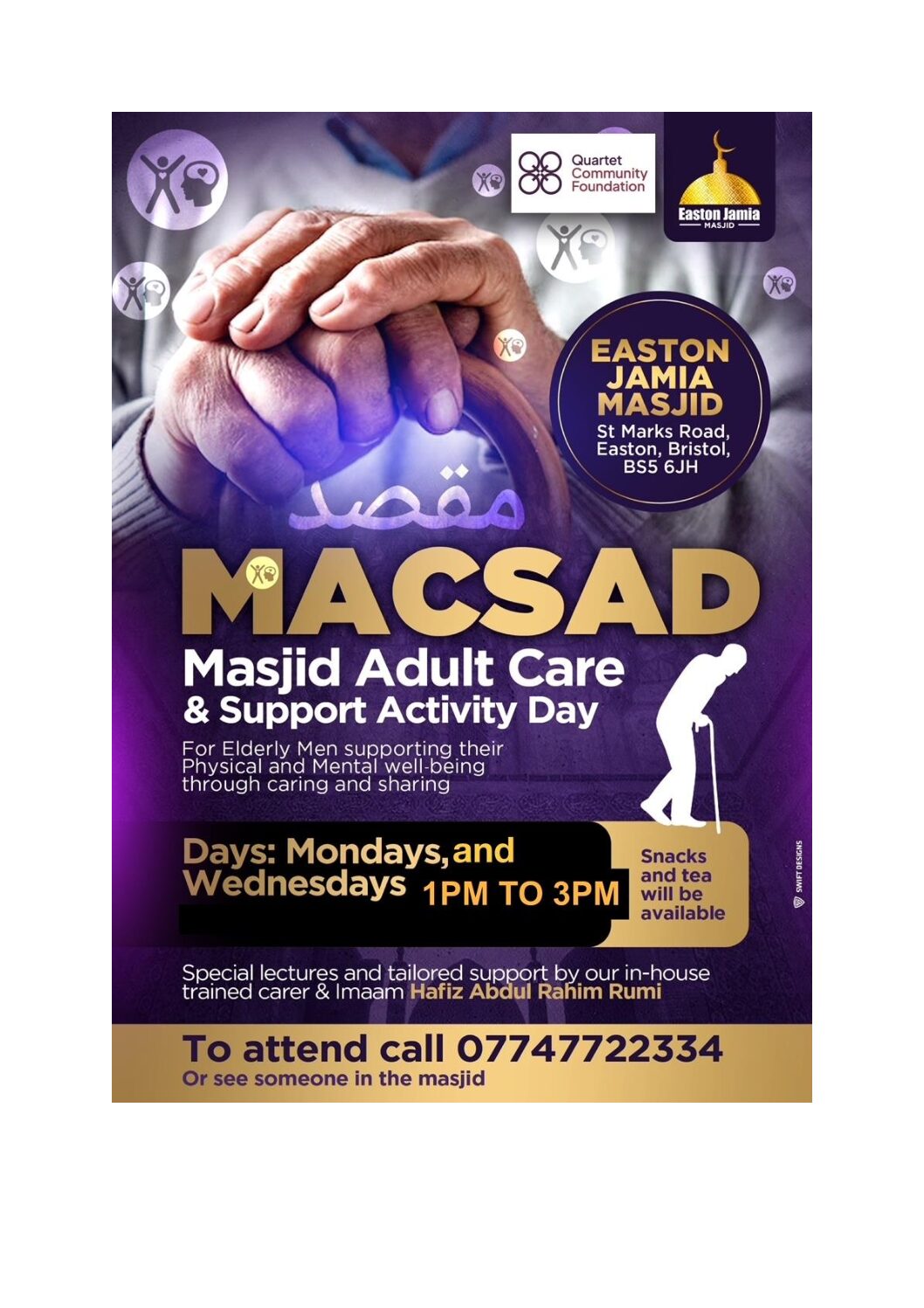 For elderly men supporting their physical and mental well-being through caring and sharing.
Special lectures and tailored support by the in-house trained carer & Imaam Hafiz Abdul Rahmin Rumi.
Snacks and tea available.
For more information or to attend call 07747 722334 or see someone in the masjid.
https://en-gb.facebook.com/eastonjamiamasjid/