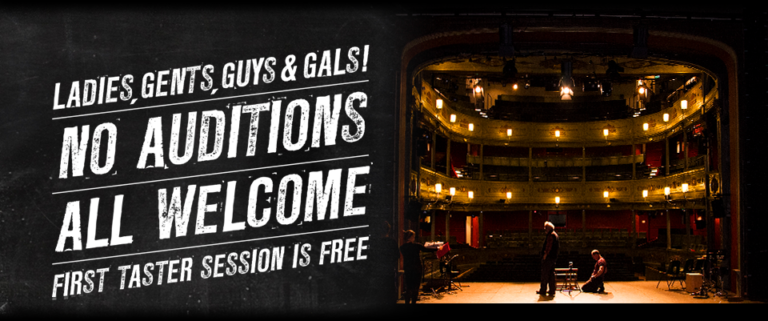 Gurt Lush Choir has been making waves in Bristol for over 12 years now. Our little brother choir, Bristol MAN Chorus, exploded into being six years ago. (We created a man choir both to encourage more men to start singing & because it's a unique sound, beautifully complimentary to a mixed choir). Best of all, any gents who really want to adopt a life of song can sing in both choirs for no extra cost.
Our harmonic adventures were happily bowling along until the pandemic forced a two-year shut down from which we are now emerging. It's fantastic to be singing together again, but we're currently at just 70% of our pre-covid numbers.
This means that we have space for new members! 
Open-access. Anyone can join with no audition, yet we're exquisitely challenging! Whether it's on the streets or on a formal stage, we love to get out there and sing! We do concerts, charity busking and collaborations with other local ensembles and composers.
Free taster session! Manuscript and training audio provided
Full details on websites. Live footage on Youtube. Banter on Facebook.
Gurt Lush has weekly rehearsals in Ashley Down (Tues 7.30pm), Redland (Thurs 12.30pm) and Knowle (Thurs 7.30pm). Mix between branches as you like – there's no extra cost!
Bristol MAN Chorus has weekly rehearsals in St Andrews, Mondays, 7.30pm, + you can also sing with Gurt Lush any time that takes your fancy!
A good choir is an extraordinary sound made of ordinary people. So we're all qualified.