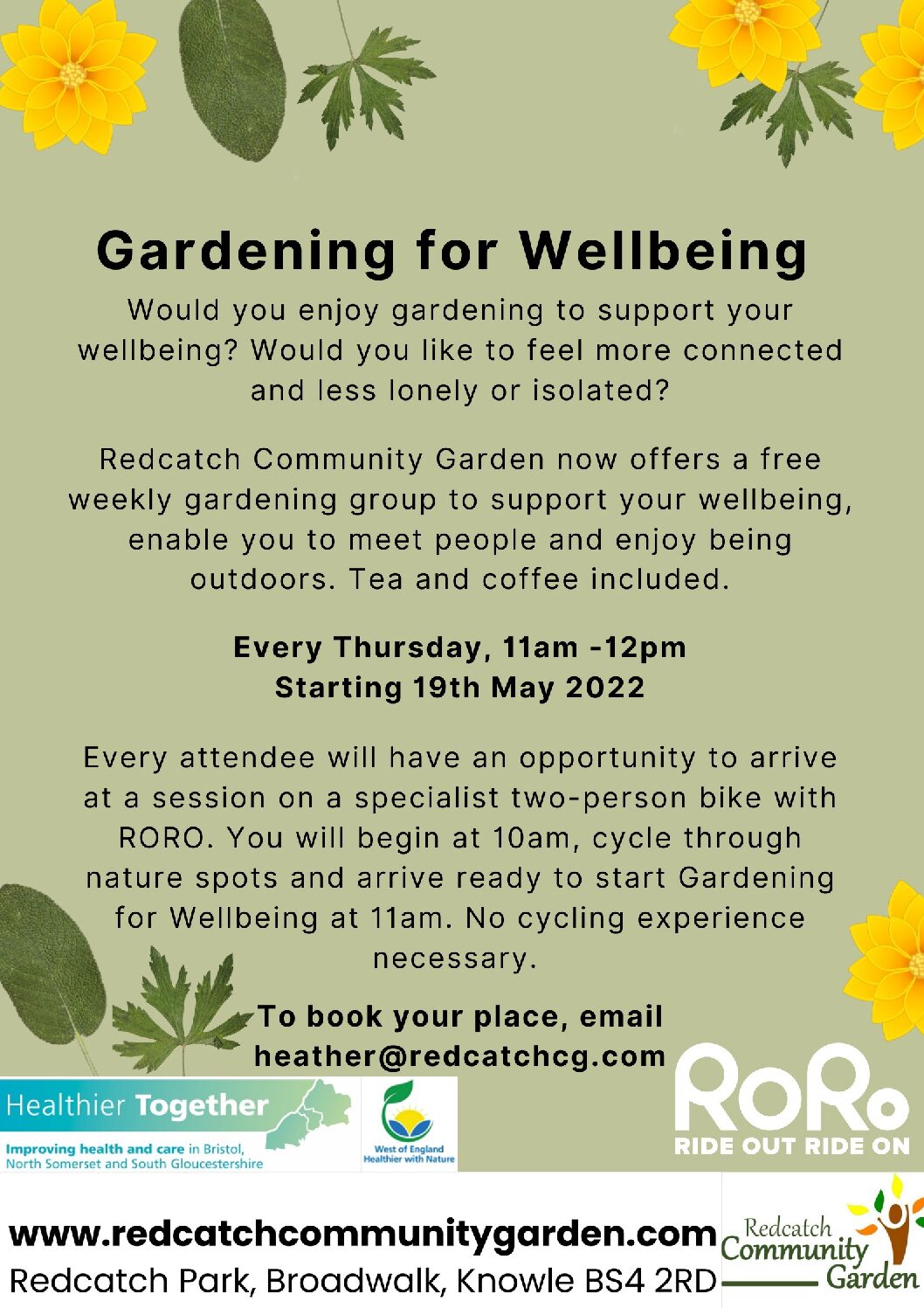 Would you enjoy gardening to support your wellbeing? Would you like to feel more connected and less lonely or isolated?
Redcatch Community Garden now offers a free weekly gardening group to support your wellbeing, enable you to meet people and enjoy being outdoors. Tea and coffee included.
To book your place email heather@redcatchcg.com
Every attendee will have an opportunity to arrive at a session on a specialist two-person bike with RORO (see https://www.rideoutrideon.com/). You will begin at 10am, cycle through nature spots and arrive ready to start Gardening for Wellbeing at 11am. No cycling experience necessary.